Holidays are an important ingredient in our modern lifestyle and it is equally important to make sure that we select a travel agent that can give us what we want.  After all, those couple of weeks we spend on vacation are our best chance to unwind and recharge the batteries, so it is essential that the experience is the best one possible.
These days, holiday destinations are becoming more exotic and, although these new destinations are a far cry from the cheaper trips our parents and grandparents used to enjoy, travellers still want to get value for their money. This is where Away Holidays travel agency can help you.
Whether people are looking for cheap flights, a business trip or a luxury all-inclusive holiday package, Away Holidays has a team of trained expert travel advisors, based at their corporate premises just outside of Heathrow Airport, to make it all happen – which they did for more than 365,000 valued customers during the last 12 months. Away Holidays is open 24 hours a day, every day of the year, to help travellers book the perfect getaway.
As you would expect of a travel agent , Away Holidays is a member of ABTA (Association of British Travel Agents) and is licensed by ATOL (Air Travel Organisers' Licensing), which provides travellers with financial protection.
Away Holidays advertises a customer promise on their website which states, 'We want you to find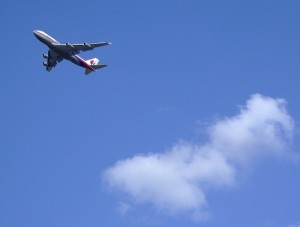 the best holiday at the right price, and travel with confidence' and to back the promise up Away Holidays says they will give you the lowest price on your holiday booking and the best service before, during and after your trip.  Away Holidays also promise honesty – with no hidden surprises and have a user-friendly website for secure bookings and they also operate a protective privacy policy.
To further facilitate customer satisfaction, Away Holidays are able to advise customers who wish to design their very own multi-centre dream holiday.  A team of experienced Away Holidays travel consultants are on hand 24 hours a day to speak with customers about their specific requirements for a bespoke, tailor made holiday.