Away Holidays is your one-stop travel agency for booking flights, accommodation and holiday packages. The team of skilled staff are always ready to accept your call and quote you the best and lowest rates available.
Whether it's an individual business trip, a couple's retreat or a family holiday, Away Holidays guarantee you peace of mind with their flight special offers on First Class and Business Class flights.
Book your business class airfares to global destinations with the Airline of your choice, or choose to experience luxury with First Class airfares to all destinations. For the best unbeatable airfares for both First-and Business Class to popular destinations including Dubai, the Far East, New Zealand and Africa, call Away Holidays experts today.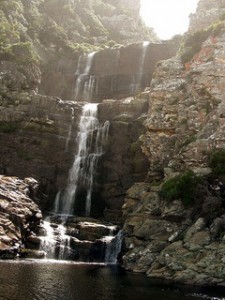 If you are in need of a flexible Business or First Class flight, multi-stop or Round the World flight, Away Holidays experienced staff can provide you with the correct information and plan a travel experience to suit you and your individual requirements. Should you require luxury travel, Away Holidays offer you the Exclusive Collection which provides you with a uniquely tailored luxury holiday with highly competitive prices.
Away Holidays provide you with holiday packages to the most popular and sought-after holiday destinations globally. Do you want to lounge on the shores of the Maldives or Mauritius? Are you longing to bathe in the sun in Miami? Are you yearning for the warm waters of Sharm El Sheikh? Do you want to walk along the emerald green beaches of Thailand? Away Holidays present their clients with the best beach holiday packages.
If you are getting married and are dreaming of fairy tale mornings, indulgent afternoons, romantic seclusion, extraordinary luxury and picture perfect surroundings, then Away Holidays can assist you with their extensive list of honeymoon packages tailored exclusively for newlyweds.
You can discover the greatest luxury resorts and hotel packages with Away Holidays and experience true relaxation through their tailored World Tours.  Visit the wonderful island nation of New Zealand with picturesque landscapes, extraordinary wildlife and sunny weather. Experience Sri Lanka in the tropical Indian Ocean, globally known for its cultural collections. Welcome yourself to the rainbow nation which is South Africa with its scenic wonders, diverse cultures and contrasting landscape.
If you think you can't afford it, think again. It is all possible with Away Holidays, where you can experience the ultimate holiday without breaking the bank.