Australia is a vast country on the opposite side of the world that is fascinating to travellers both for how different it is from the UK, but also for how similar it is. As a continent in its own right, Australia is truly huge and every destination a traveller might visit will usually be separated by thousands of miles. This makes is important to carefully plan any trip Down Under and one of the best services to book through is Away Holidays.
Away Holidays is an experienced travel agent that operates online in order to optimise their customer service as well as keep their prices as low as possible utilising the extensive experience of Away Holidays staff. Away Holidays offer holidays to destinations all around Australia. Through Away Holidays customers can explore the various travel and accommodation options involved with a trip to Australia and then communicate with the Away Holidays expert team to arrange booking.
Holiday destinations available through Away Holidays include;
-       Sydney
Sydney is the spiritual capital of Australia. Sydney is home to iconic locations like the Sydney Opera House and Sydney Harbour Bridge. Cosmopolitan and welcoming, Sydney is one of Australia's most popular cities to visit. Away Holidays offer packages to various luxurious hotels around the city.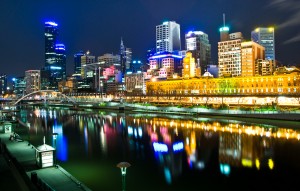 -       Melbourne
One of Australia's older cities, Melbourne is famed for its Victorian charm. Melbourne is characterised by its beautiful assortment of Victorian architecture like the Finders Street Station and the Royal Exhibition Building. Travelling to Melbourne is easy, with Away Holidays holiday makers can book flights to the nearby airport and book accommodation in one of Melbourne's many hotels to stay in when they arrive.
-       Brisbane
Named after the Brisbane River the city sits upon, Brisbane is a city famed for its comfortable climate and sporting culture. Water sports like windsurfing are there for any thrill seekers to have a go at. Brisbane is also noted for its exciting rugby union and Aussie Rules sporting traditions. With Away Holidays travellers can search out all the thrills they need in Brisbane.
-       Perth
Situated on Australia's less populated west coast, Perth is a popular destination with Away Holidays customers. To the west of Perth lies the tropical Indian Ocean and to the east are endless Australian bush-lands.