South Africa is known as a land of epic landscapes and incredible wildlife, the country has the best of both inland scenery and beautiful coastland vistas. As well as being a showcase for all the beauty of nature, South Africa can also boast a rich history and vibrant culture. Throughout its history South Africa has been a land of ancient, noble cultures rubbing shoulders with the myriad of colonists who came to build new towns. Today South Africa is a fascinating melting pot of the old and the new and more welcoming than ever.
Three of the most popular holiday destinations in South Africa include;
-       Johannesburg
Known as the 'City of Gold', Johannesburg is a beautiful modern city situated right in the centre of the country. Visitors can enjoy the city's exquisite cultural hubs or easily venture outside of town to explore the sights of the South African veld, home to lions, giraffes, rhinoceros and so many more natural marvels to thrill and inspire.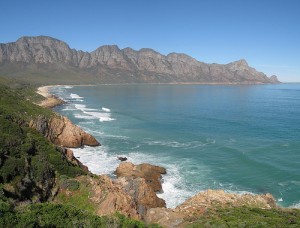 -       Cape Town
Cape Town is known as South Africa's mother city and showcases some of the best things the nation has to offer. There is the endless Atlantic Ocean coast stretched on one side and the incredible natural world of the arid veld on the other, but in between Cape Town is a vibrant and metropolitan city. The crowning jewel is however the world famous Table Mountain that rises over and dominates the whole region.
-       Durban
Sat on the Indian Ocean, Durban is South Africa's lesser known tropical gem. Visitors can enjoy the city's beautiful climate, nightlife and relax along the miles upon miles of golden beaches and crystal Indian Ocean waters.  Durban is also famous for its water activities; visitors can take to the waters for high octane sports, fascinating ocean wildlife tours or just stick to the idyllic beaches for blissful relaxation.
Travellers interested in visiting any of these exotic South African cities can find more booking details and travel deals on the Away Holidays website. Away Holidays is a popular and highly trusted holiday operator that arranges affordable luxury holidays for thousands of customers, every year. The Away Holidays website is packed with information and is easy to navigate, making browsing for your dream holiday stress-free and enjoyable.