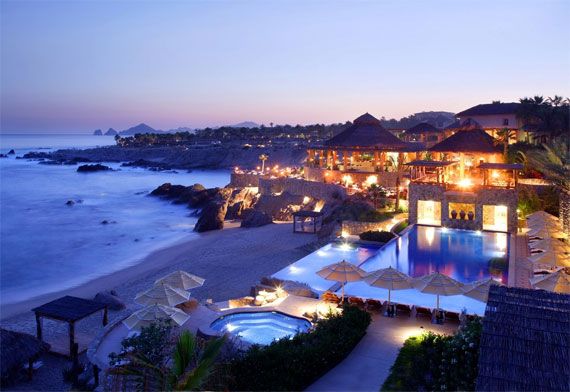 The face of luxury travel in 2013 is changing. Companies are using travel data and logistics strategies to improve the travelling experience, and reduce the time and stress caused by long haul trips. The buzzword this year is "effortless" travel.
Effortless Travel
Technology has raised the expectations of travellers. They now demand a level of personalisation to their hotel and package choices. Travel agencies that are ahead of the game are able to take advantage of the improvements in data collection and data sharing to tailor the experiences they offer to their clients.
For example, an airline company recently announced that they are developing what is to be called the 'Know Me' program. It might sound a bit like big brother, but they will be using online image tools to identify VIP passengers before they arrive – so that they can be greeted by name at the terminal. Their staff will have access to tablet computers which can give them information about meal preferences, previous flights with the company and onward plans for their trip. It is hoped that this level of bespoke travel experience will add to the satisfaction of luxury travellers.
Maximal Experience
Now that there are so many destinations – and so many restaurants, hotels and bars at those destinations – that are able to offer a luxury experience in 2013, it is becoming more and more difficult for travellers to differentiate. There are more ways to have an unforgettable time, but this leads to a paradox of choices where people on holiday worry about maximising their experiences.
A solution to this new issue is to increase the speed, variety and intensity of the experiences on offer. Rather than a holiday maker having to commit to one specific part of a trip, many exciting mini-experiences can be strung together throughout the vacation. A  Finnish entrepreneur reportedly combines fine dining with a trip down a mine shaft. His pop-up restaurant is found 80 metres below the ground, but diners can order a four-course meal which will set them back close to 130 euros. This gives travellers the thrill of new experience, without missing out on the luxuries they are accustomed to.
This report on the luxury holiday trends of 2013 is brought to you by Away Holidays. Away Holidays arrange luxury trips to destinations such as Dubai, the Maldives and Mauritius. They offer special deals to five luxury hotels, at a variety of destinations, every month.