For great, reliable and affordable holidays, customers go to Away Holidays. Away Holidays provide the most competitive travel and hotel deals to the most luxurious holiday destinations that range across all corners of the globe. Their dedication to personalised and attentive customer service has made them the favourite choice of over 365,000 customers over the past twelve months.
Away Holidays is the trading name of Southall Travel which has been operating for nearly three decades since their establishment in 1984. The company has unmatched expertise in providing top rate and affordable holiday deals. Starting out as a single, humble travel agent, they have since gained a wealth of experience. Growing in popularity, Away Holidays went from strength to strength, and in 2008, they were able to open brand new, state of the art, premises right outside London's own, main Heathrow Airport.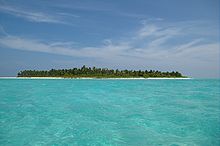 With destinations all across the globe, customers can delight in being able to find the holiday of their dreams through Away Holidays. They offer deals on holiday destinations ranging across North America, India, the Indian Ocean, the Middle East, Australia, Africa and the Far East. Thanks to their decades of service in the travel industry, the Away Holidays team are experts at finding the very best locations and hotels for any destination.
Away Holidays are also noted for their dedication to value for money. All of their holidays are affordable, and their constant array of special offers help to put even the most luxurious holidays in reach of all travellers. It's thanks to their size and experience that Away Holidays is so well connected in the travel industry and are therefore experts at finding the best deals out there.
They are also dedicated to customer service. When travelling abroad, customers want to know that their travel agent is reliable. This is why Away Holidays operates a state of the art 24 hour customer service centre that customers can call whenever, and from wherever, to speak to a member of staff and have any potential problems or concerns dealt with directly.
Finally, the Away Holidays website makes booking a holiday a breeze. Customers can browse through their myriad of great deals and then book their ideal getaway with just a few clicks of a button.